INDUSTRIAL AUTOMATION
The core engineering team in AUSCO consists of highly experienced engineers and designers. AUSCO has expanded its activity boundaries beyond just installation and maintenance. We are offering a wide range of Consultation, Analysis Design, Proposal, and Delivering Industrial Automation Solution to our clients. Using our professional team you won't need to invest on expensive resources and will have the best solutions with least costs.
Our Automation Solutions covers wide range of industries and technologies from initial design, to supply or building control panels, installation, and control process. This service covers all Electrical, Electro Mechanical, Hydraulic and Pneumatic Systems.
Image Processing Quality Control
Industrial Automation and Intelligent Control had many advancements in the last decade. Nowadays you can't find any Automation total solutions without application of Machine Vision in it. By availability of very affordable Vision Sensors the applications of Image Processing is not limited to only very complex automation solutions for large industries.
Monitoring a packaging process, checking for any fault in your production, finding foreign materials or contamination in your food & beverage products, rapid sorting of the objects on a belt based on different properties, and visual detection of different events around your factory are all examples where you can apply Image Processing technologies. And when it comes to computers to see, even the sky is not the limit!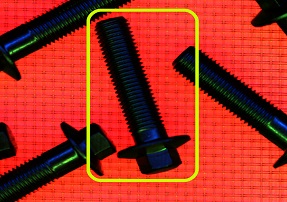 In AUSCO Automation we have highly experienced Machine Vision specialists with many years of experience with leaders of this industry in Japan. We can help you in finding most suitable solutions to improve your business with considerable ROI and no struggling with the complications of such systems. Our tailor-made Computer Vision systems will not be limited to only some predefined features and capabilities with difficult maintenance. Why don't book a free initial consultation session to see how Image Processing can be applied to your industry to reduce the costs?